It's been an extremely pleasant day here at my make shift West Coast lair. It's the first day of spring and of course the weather once again is awesome in Los Angeles with temperatures in the mid 70s only interrupted by a few fluffy clouds here and there. Meanwhile it's been super cold over in Spain and of course I don't miss any opportunity to rub it in when sending vacation pics to my buddies in Valencia.
But not only that – while I have been busy shopping and running errands all over Los Angeles I somehow managed to trade the house down this week. The NQ campaign I posted yesterday morning alone booked full 8R at this point – it's 16 but I only took 1/2% position size so it's a bit over 8% thus far. I am advancing my stop to 4448 and just let it run all through next week. May I point out that this was one juicy entry as I pinned the very low of yesterday's session.
Crude – I was almost about to pull this one today but luckily was too busy packing. Exited now with a juicy 2R profit.
Soybeans – also exited this one with a 2R profit. If you are in this one you may want to hold it as I think it has legs. The Mole however is going to be enjoying some much needed R&R in Mexico, thus holding a ton of positions during vacations is generally not a good idea.
EUR/CAD – just exited for 1R.
AUD/USD has banked me 2R as well I'm holding this one with a trailing stop.
And finally EUR/USD – also banked 2R here and I'm advancing my stop to 1.075.
In related news CrazyIvan has now breached the 100R mark as it now stands at a total of 105 – accomplished in 15 months with around 2500 campaigns. That's a heck of a lot of trades but even given the crappiest b/a spreads and/or commissions it amounts to about a 150% gain considering compounding. I am very much looking forward to auto-trading CrazyIvan with a small select group of investors later this year. FYI – this is a closed group of people I know, so please do not contact me about participating. But you are always free to sign up for the signal if you can commit to three roll-overs each day (7:am/15:00pm/11:00pm Eastern).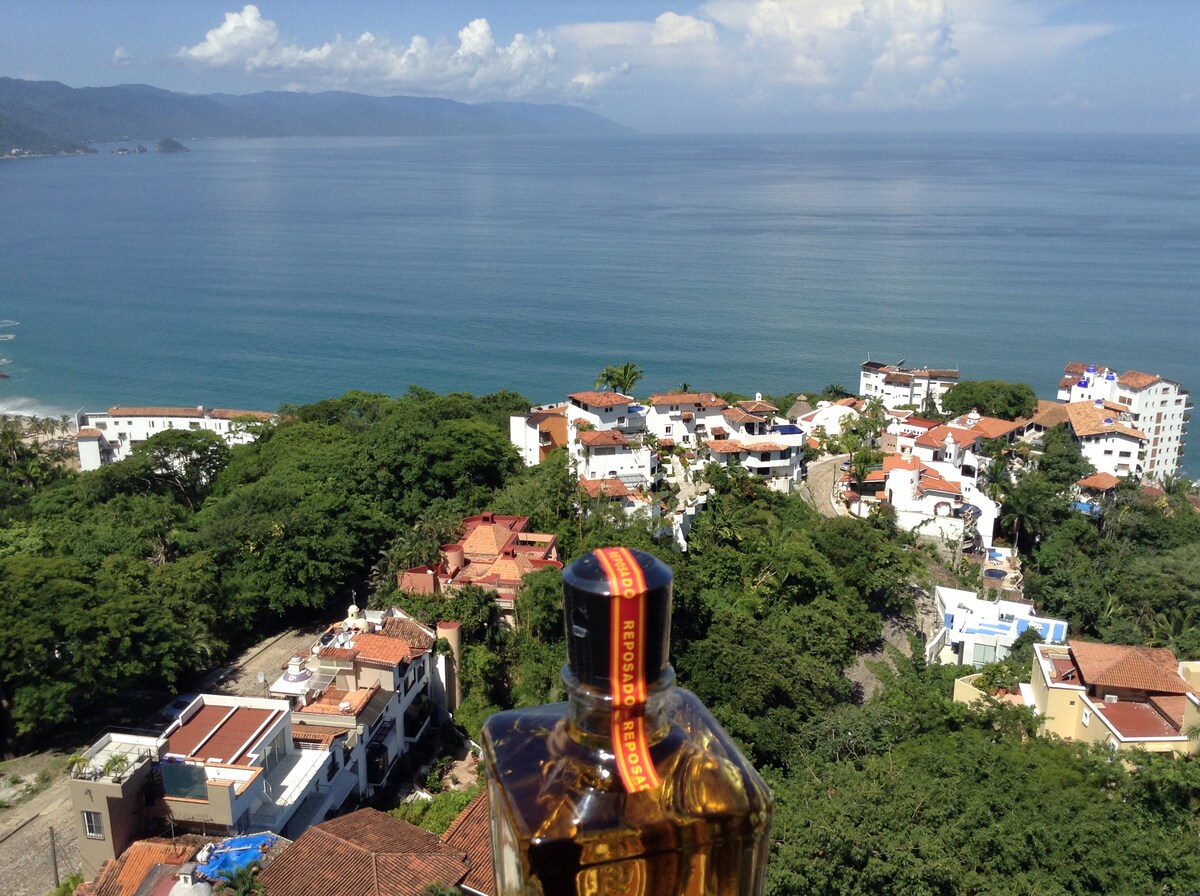 And that's it for the Mole for the next 10 days as I'm heading to Puerto Vallarta, Mexico tomorrow afternoon. The pic above shows my view from the little casa we rented all the way on top of the hills. If I can't forget about trading in that place then there's no hope for me. Not only am I in desperate need for a real vacation but given today's profits alone I think I more than earned it – I really hope you caught some of those juicy entries as well. In my absence Scott 'The Convict' Phillips has generously offered to take over here at the lair, so I trust you are in experienced hands. In case you are wondering, during my absence all subscription services will continue to run as usual. If you need help with anything feel free to shoot me an email but please allow a bit more time than usual for a response.
¡Hasta Luego!
El Topo